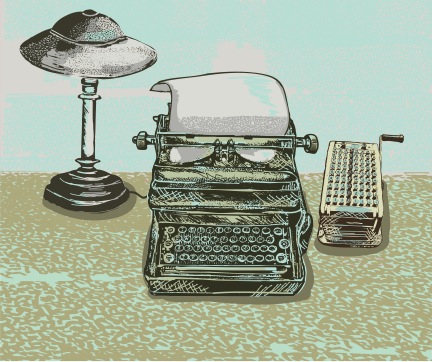 (This is a Guest Post by Nikolas Baron)
Writing can turn into one of those clunkers. You pay to publish your book, yet never see enough sales. You hire an agent, but it just doesn't pan out. You pay for conferences, entry fees for contests, and pay application fees for writing awards or grants, yet never manage to win. However, there is hope for writers out there who have vowed they've spent their last penny on any writing-related activities. There are hundreds of free online writing tools to help you save money as a writer. Especially if you're freelancing or starting out, these tools will help you stay organized, save on typical costs associated with writing, proofreading and organization.
1) Evernote: Ok, let's get started. We're going to write a book, cheaply. We need a program to help us organize and take notes. I use Evernote every day. Whether it's making a grocery list or writing a note to myself for a new character, Evernote lets me access my information from any device quickly.
I have it on my phone, tablet, and computer. Even if you don't have the app, you can access it from any web browser and even send faxes through it. Evernote also has many different forms such as Evernote Food, Skitch, Penultimate, Clearly, Peek, the Web Clipper, and much more. Each of these can easily, and freely, help you with your writing process.
2) LibreOffice: Don't want to spend over $100 every time the new Microsoft Office comes out? Now, you don't have to do so. LibreOffice is a free and open-source full office suite containing the same programs as Microsoft. I've used LibreOffice's word processor many times and actually prefer it over Microsoft Word. They constantly update to offer more and upgraded features and ask for suggestions for new features from users. Because the program is open-source, anyone can modify the program to make it better. It also is why it's free! So don't bother paying extra dollars for the new office when you can get the same thing with LibreOffice for free.
3) Freedom: Some writers swear by this program. They would have never finished their novel had it not been for Freedom. I came upon this program a few years ago after a suggestion from a fellow writer. The internet can be a dangerous place to lose time and this handy tool cuts everything out. No internet access for however long you set the time limit. There is a limited amount of time you can use this tool for free, and if it doesn't work for you, no money lost. But if you start to fall in love with this tool, it's only $10. So if you can get sucked into a YouTube shame spiral for three hours instead of working on your articles, try this tool that eliminates all of the easy distractions.
4) Grammarly: We've taken notes, organized them, and written up a short story without the Internet, and now we need to check it over for errors. Grammarly is one of the best comprehensive free tools around for free proofreading, plagiarism, grammar, punctuation, and teaching tools. I like to use the free proofreading tool to identify my errors quickly and correctly. It can identify errors that Microsoft Word misses or improperly identifies. It also can identify your most common mistakes and teach you how to avoid them. Grammarly's proofreading, along with its many other tools, really makes it a steal for $0.
Well, what are you waiting for? You've spent $0 and have all the tools you need to start writing for free. Don't wait any longer because you need the money to get your computer up to code before you can properly write. These tools are as good, if not better, than the expensive word processing, note-taking, organizing, and productivity-helping tools. Take advantage of these tools, especially if you're looking for free proofreading. You'll start using them on a daily basis without even realizing it.